Move a section
Last Modified:

02 Apr 2019

User Level:
Description
A Section can be moved from its current location to a new one using drag and drop in the Site Structure or with the Section Action Menu.
When a Section is moved, all links to and from that Section are updated. Similarly, if the Section features in navigation or site maps generated with Navigation Objects, those will be updated too.
There is a configurable option in the Role Customization allowing you to restrict access rights to alter Sections.
From the Site Structure, go to the Section to be moved and, from the Section Action Menu, select Move Section. Confirm that you want to move the Section.
Once confirmed a modal

Browse/Search

box will open.
Select the Section's destination. The selected Section is highlighted with a yellow background: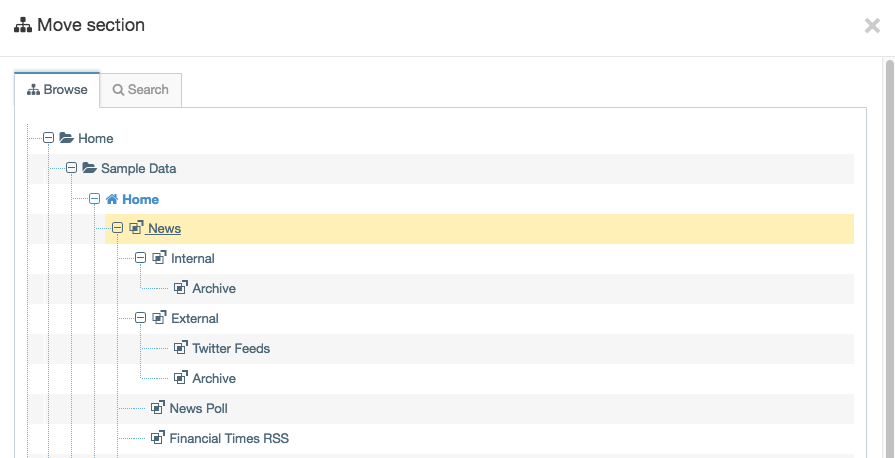 When the Section has been moved, a banner will appear confirming it: