General configuration
Last Modified:

24 Oct 2019

User Level:
Description
To configure the General Settings go to System Administration > System Settings > General.
This brings you to the screen shown below.‌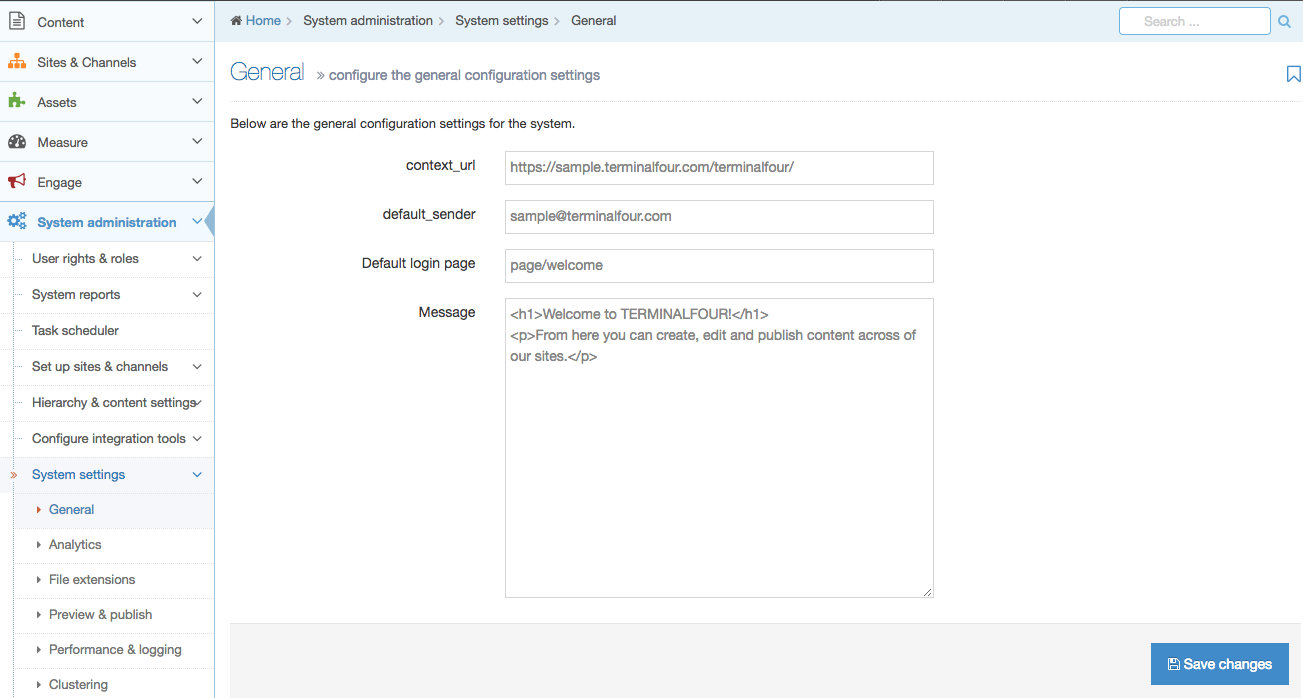 Item
Description
context_url
Specifies the base URL (including the base domain) of the TERMINALFOUR application servlet. The installation wizard sets it automatically and there should be no reason to change it.
default_sender
This is the default address that is used for emails generated and sent by TERMINALFOUR.
Default login page

Enter the default page to be displayed after login. This is the part of the URL starting with "page/xxx".

To display a welcome message, leave this field blank and the value will revert to "page/welcome".

Message

Sets the welcome message if no other default login page has been specified.

This input will accept HTML so you can add basic formatting and links to your message.
In this screen, the default login page is set to "page/site-structure". In this case, because the Site Structure is shown on login, the welcome message will not be displayed.