Mail users
Last Modified:

20 Feb 2019

User Level:
Description
You can compose and send plain text emails to Users, Groups, or User Types within TERMINALFOUR. The system uses the email address specified in the User Profile or the Group Details, depending on how Group emails are configured.
In order to send emails, a mail server should be configured under Mediums in the Users and Workflow settings.
Send a mail
Go to System Administration > User Rights & Roles > Mail Users
This screen appears as shown below: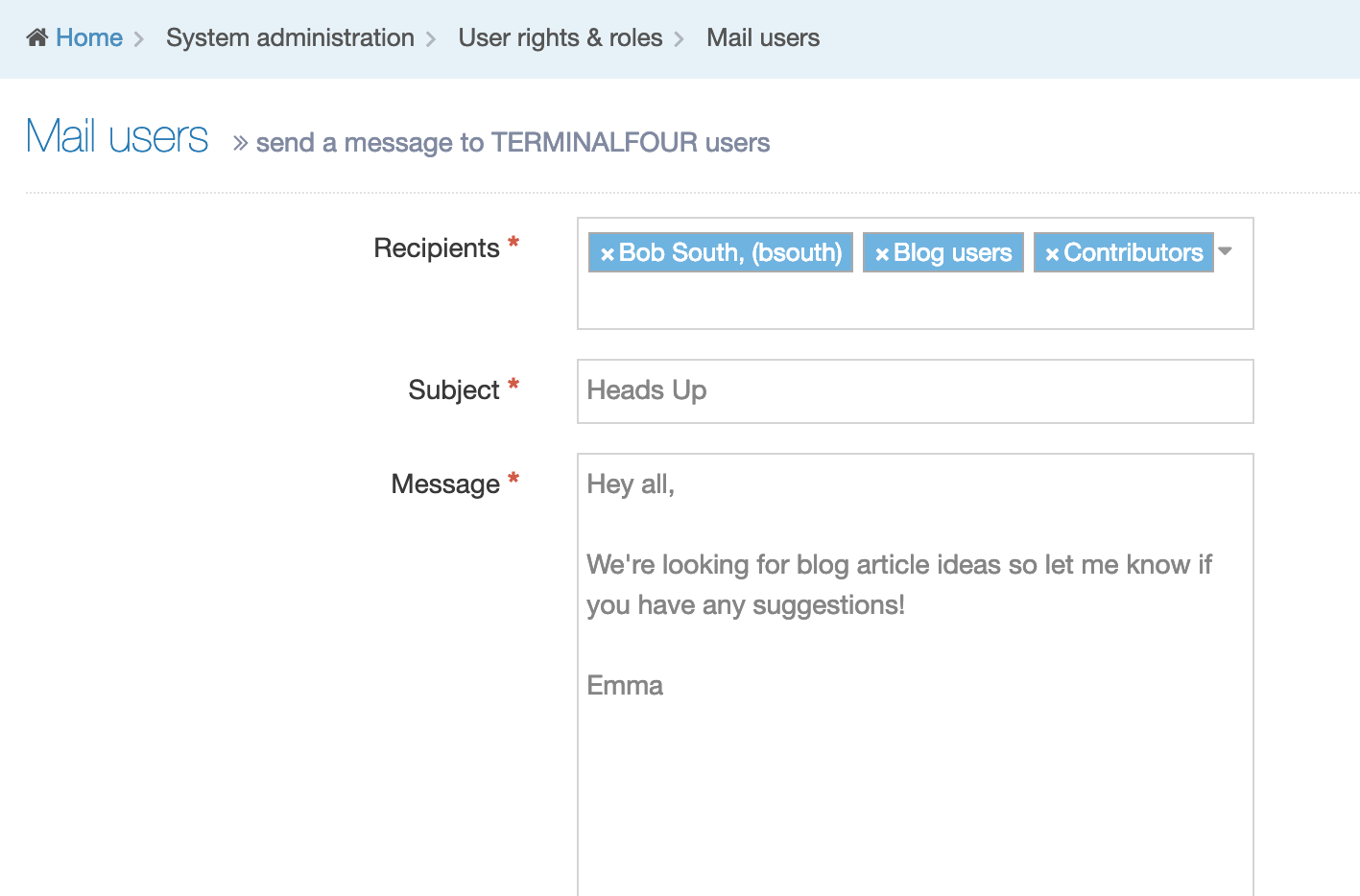 ‌‌
All three fields - Recipients, Subject and Message are required.
Enter Recipients by choosing from a multi-select list. You cannot enter an email address with free text. After entering a subject and a message, click Send mail. A green success banner will appear once the email is sent.