Delete Content
Last Modified:

19 Jun 2019

User Level:
Description
When you delete content in TERMINALFOUR, you do not remove it from the system immediately. Instead, an Administrator must purge the content before it actually disappears from the system. After the Administrator's actions, the content and its history are removed from the system.
Therefore, deleting content is a two-step process to prevent content from being inadvertently removed:
Places the deleted content in an

Inactive

state.
Completes the deletion using the Purge function in Recycle content. (An Administrators-only function)
You can choose to delete content from the Content menu item in the Menu, select a Section from the Site Structure and delete content from there, or Bulk Delete content.
Delete Content From the Menu
Go to Content > Delete Content. You will then be asked to select the Section that contains the Content you want to delete: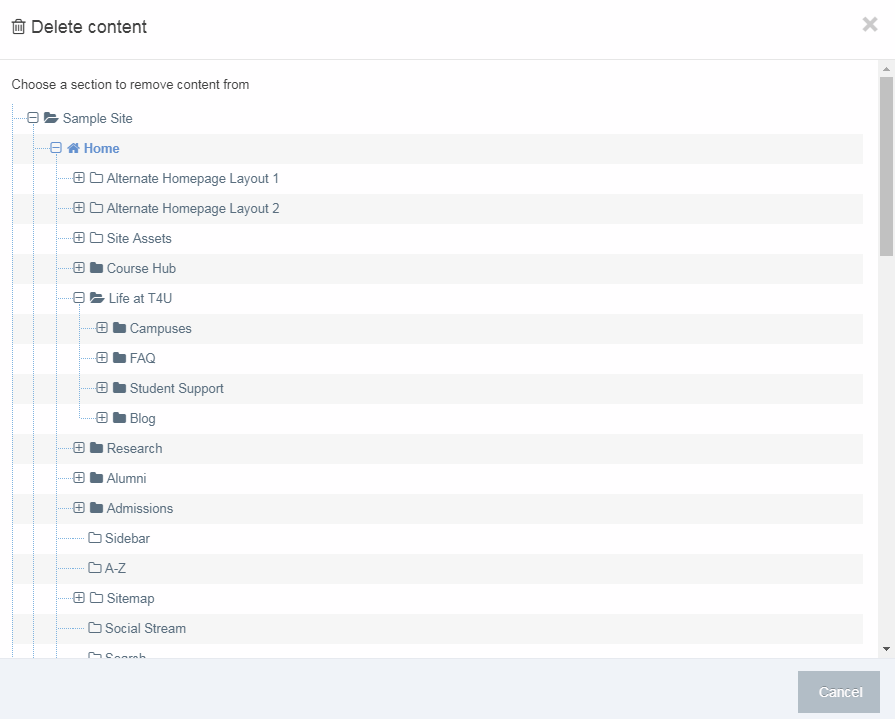 Once the Section has been selected, you can then select the Content Items that you want to delete and press Delete: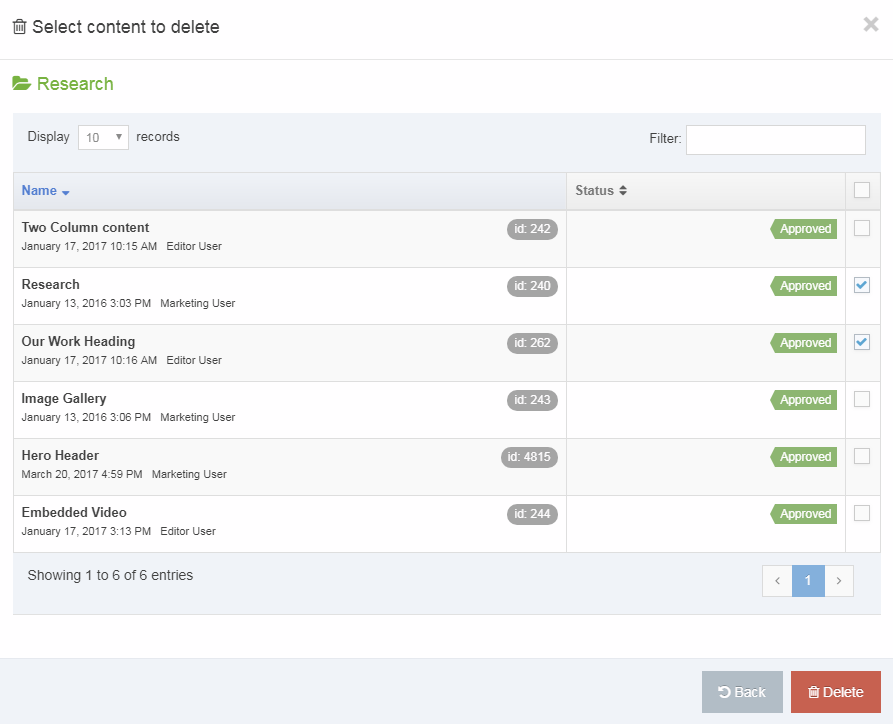 Delete Content from Site Structure
In the Site Structure, select the Section with the content you want to delete. From the Section Action Menu select Delete Content:
This will open the Content tab in the selected Section screen. From here you can choose the Content Item you intend to delete: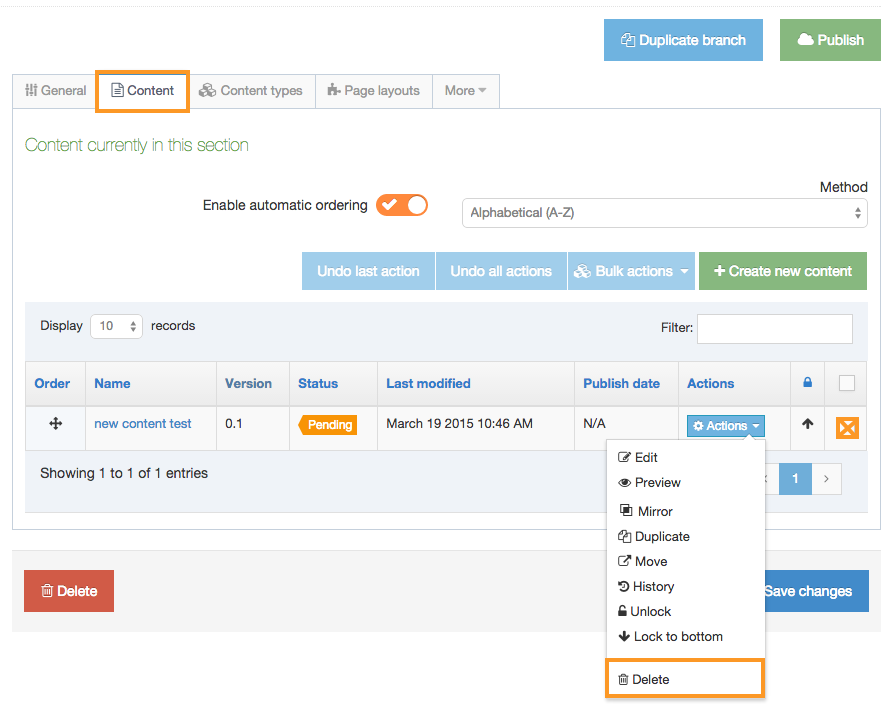 To delete a Content Item select the Actions Menu and choose Delete.
Delete Mirror content
In some cases, you can have content (A) that is mirrored in another section (B). When you click to delete content A, the Confirm delete popup window offers you two choices:
Delete only content

A

but leave it in

B -

mark the Remove from Section radio button
Delete content

A

and delete it from section

B -

mark the Delete content radio button

Bulk delete content
When you have two or more Content Items you want to delete, use the Bulk delete method. The Bulk actions button is found on the section Content tab. Click the blue button Bulk actions and this menu appears:‌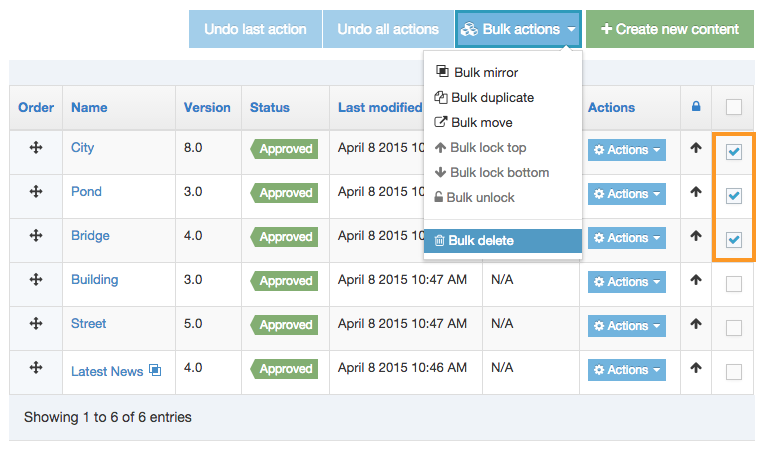 Select multiple Content Items by selecting the corresponding checkboxes in the rightmost column of the Content Table. Select the Bulk actions blue button, scroll down and select Bulk delete.
Restore content
Deleted content has a status of Inactive and can be purged or restored from Recycle Content. To restore Inactive content you can also edit the content and approve .