Media Search
Last Modified:

05 Feb 2020

User Level:
Description
As your site grows so will your Media Library so it's important that you can find your files as quickly as possible. The Media Search makes file retrieval fast and efficient.
We've created a guide to installing Simple Search, the engine powering Media Search.
Search Media
To search for a Media File, go to the Media Library screen and enter your search terms into the search box: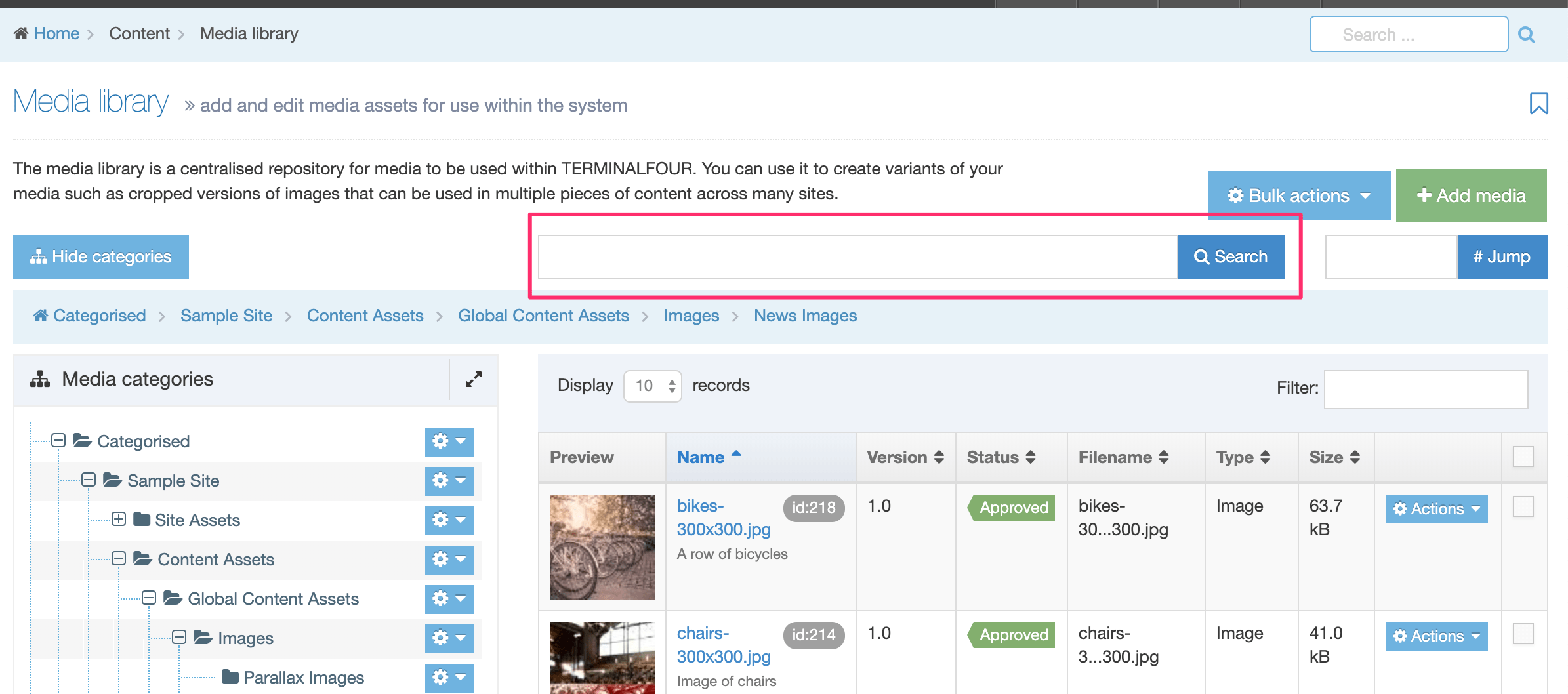 You can use the following search terms:
filename

the name of the uploaded file

Media File name

a more meaningful name than the original filename can be given to a Media File. Unlike the filename, this does not contain a file extension and can be changed in the Media Library.

keyword
description
Media File ID number
Media Type
Search Results Page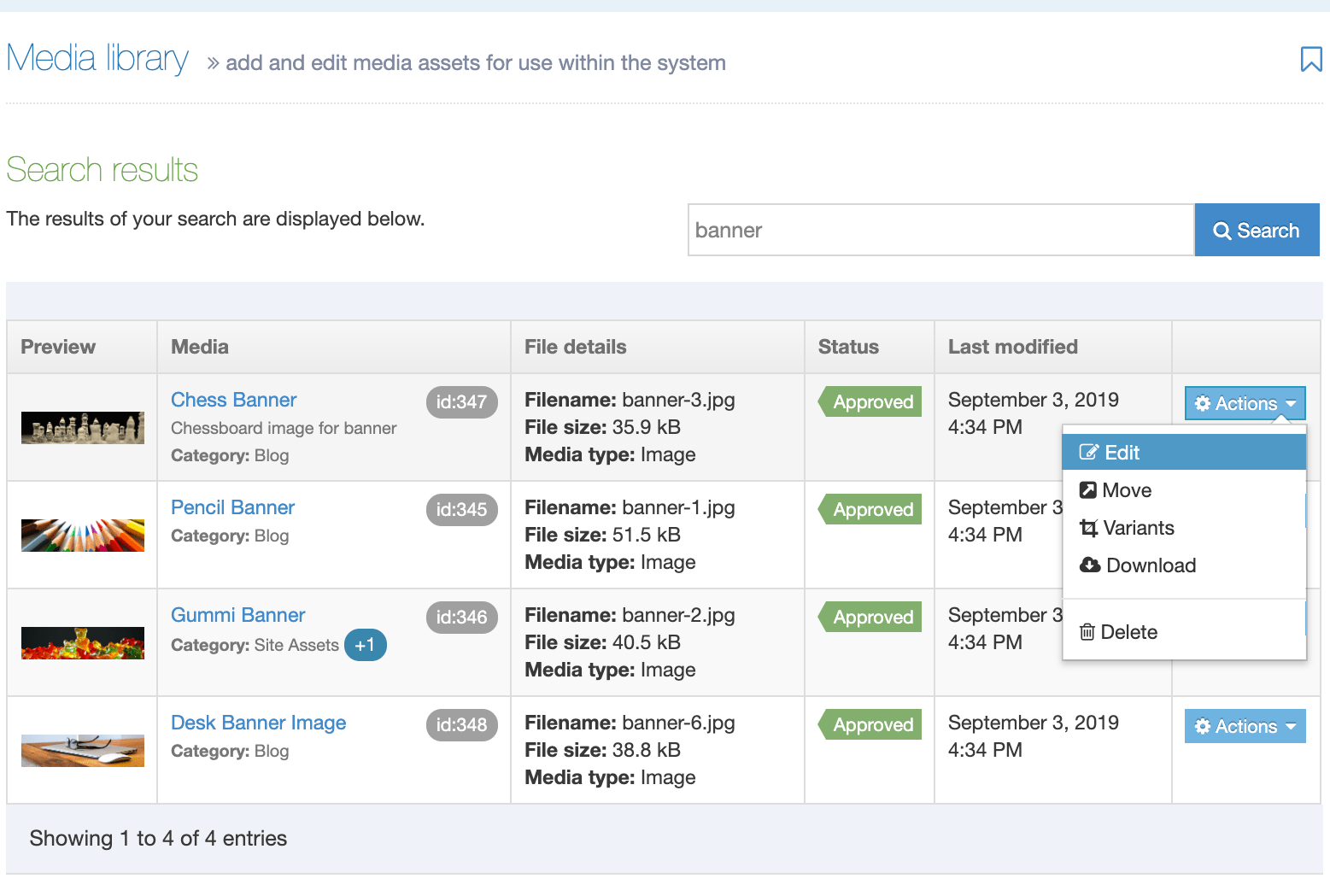 The search results page will list the following information for each Media File in :
Column
Name
Description
Preview
Preview
A thumbnail will be displayed for image files. For other file types, an icon representing the file type is shown.
Media
Name

The name that has been given to the Media File when the file was added to the Media Library. The name can be updated in the Media File settings.

When the name is clicked on you can edit the Media File details.

Description
The Media File description provides more information about the file. This is also used to populate the alt attribute value.
Keywords
Adding keywords to your Media Files lets you group them and find them.
Category

The Category for the Media File. On rollover, the path to the Category is displayed, e.g., Category > Subcategory.

When the Media File belongs to more than one Category a badge will be displayed with the number of other Categories that the Media File also appears in. Rollover the badge to see a list of other Categories and their paths.

ID
The Media File unique ID number.
File details
Filename
The name and file extension of the uploaded file.
File size
The size of the file in kilobytes or megabytes.
Media Type
A Media Type, based on the file extension, is associated with a file when it is uploaded to the Media Library. The Media Type can be changed in the Edit Media settings screen.
Status
A Media Item has a status of Approved when uploaded. When a Media File is deleted the status is changed to Inactive and it will no longer publish.
Last modified
A timestamp of the date and time the file was changed last.
Action Menu

The following options can be selected:
If you notice that the search is not behaving as expected, e.g., Media Files are not appearing in the search results, you can trigger a re-index from the Media Library settings.