Terminalfour Dashboards
Last Modified:

02 Dec 2020

User Level:
We're delighted to announce the very first release of the Terminalfour Dashboard.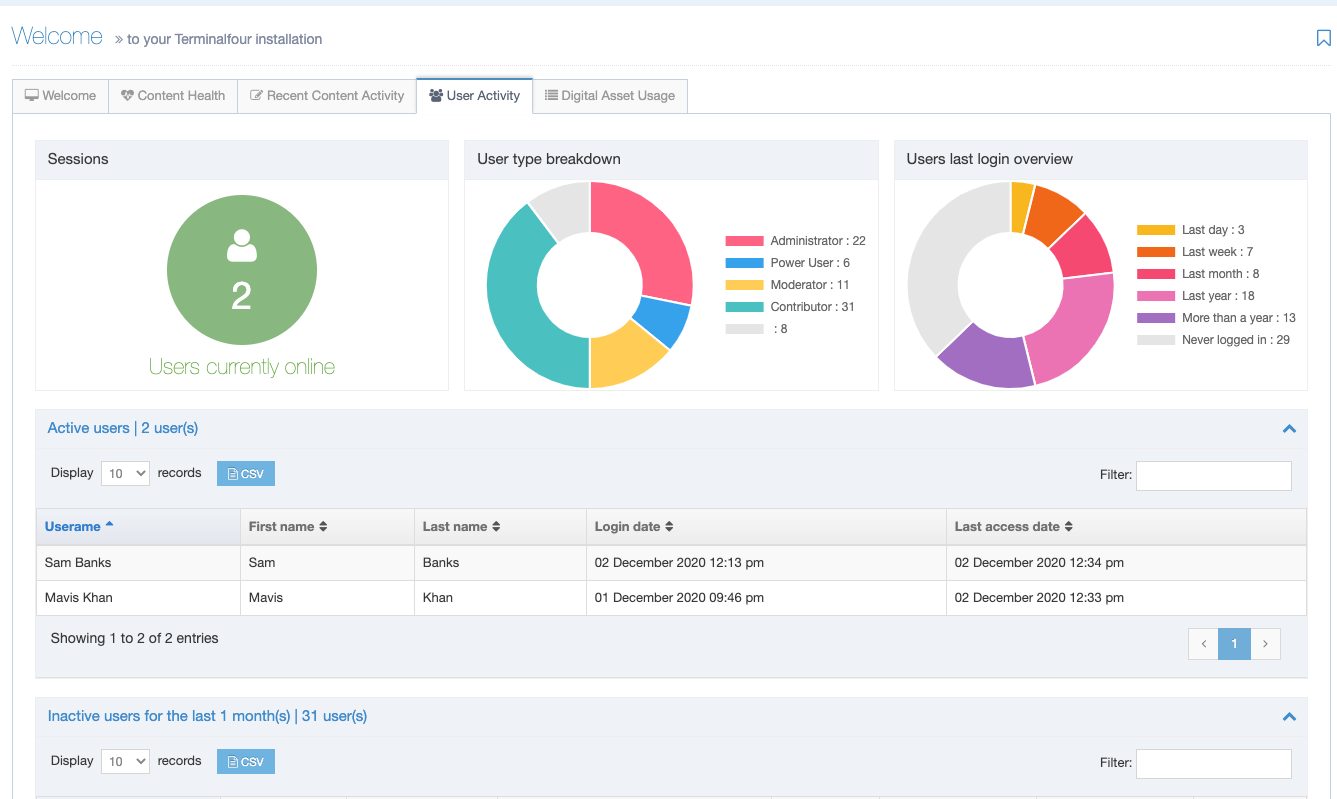 The Terminalfour Dashboard gives you a heads up view on the status of your content and users to keep you on track with your content-related tasks and help you tackle your day to day maintenance and governance responsibilities. For a full description of every widget in the Dashboard read our Dashboard Module outline.
Installing has never been easier – just import the Package file and...you're done.
See our Dashboard Installation Guide here or contact our CS team for help getting you up and running.
The Dashboard has been developed with Programmable Layout and the vibrant Terminalfour community in mind so you can customize it and make it fit your organization's needs.
Not an avid member of our Programmable Layout community? Fear not! We have you covered, we have over 20 pre-built widgets you can enjoy straight from the install, no Programmable Layout knowledge required.
If you do take a Dashboard and make it your own through Programmable Layouts, make sure to let us know! We're always delighted to hear and champion our client's innovations, and what better opportunity to share our insight into the Terminalfour world than with a customized Dashboard. Share your creations - we can't wait to see what you'll come up with...
Back to top